The Tears of Themis Cozy Couple's Getaway I event runs from February 6, 2023, until February 20, 2023, and is open to all attorneys who have completed X-Note Main Story 2-28. During the event, you can travel with Vyn or Marius to explore the scenic world of Varnai. This is a time-gated and AP-heavy event, so we recommend not putting it off until the last minute.
How to complete the Tears of Themis Cozy Couple's Getaway I event
Choose an itinerary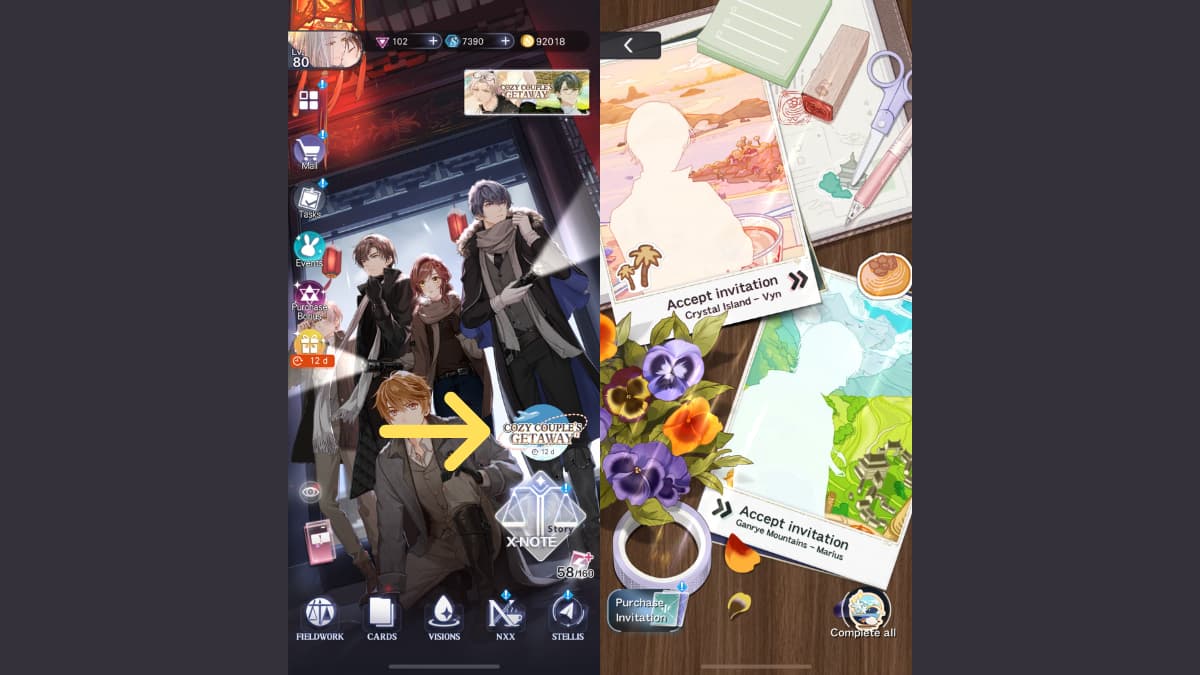 Access the event via the Cozy Couple's Getaway button above the X-Note. When you start out, you have a tough decision to make: should you travel with Vyn or Marius?
If you start playing on day one and play regularly every six to 12 hours, you have enough time to complete both routes. However, you can do it alone one track at a time, and you can't change halfway through. We highly recommend choosing your favorite male lead to ensure you have enough time to enjoy his route.
If you like both Vyn and Marius, keep in mind that you can only use cards that belong to the chosen male protagonist during debates and you will only be rewarded with card skill level-up material related to him.
Related: Tears of Themis Eve of Departure Inspection chapter walkthrough
Picturesque places and debates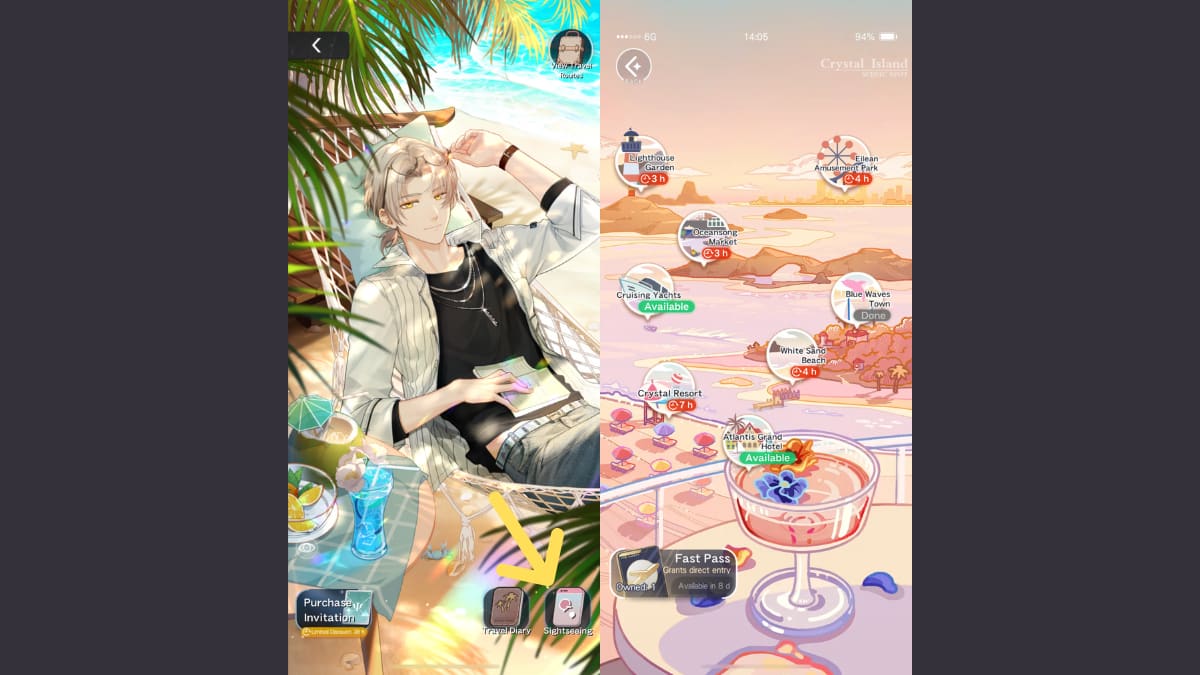 Once you land in Varnai, click Sightseeing bottom right of the screen to choose one available scenic spot of your choice to enjoy with him. Once you have chosen a tourist destination, you cannot change it until you have completed all debates. Every scenic spot has spoken dialogue (except JP) for you to enjoy, so turn up your volume!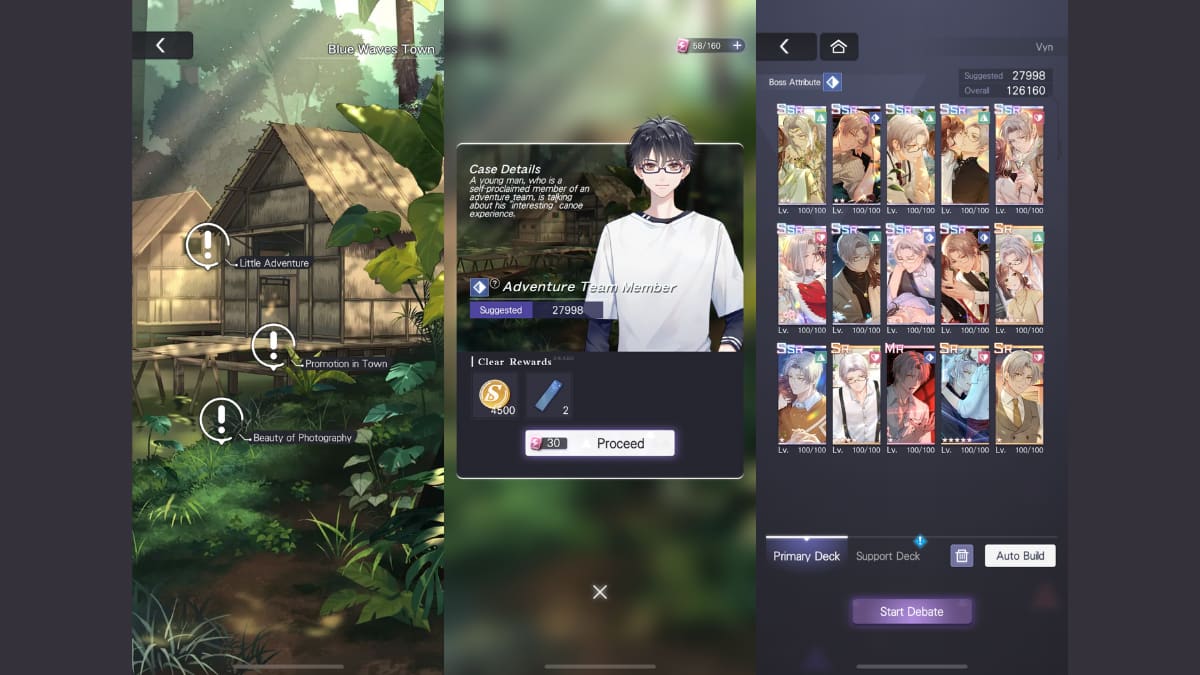 Once you've chosen a scenic spot, click on one exclamation mark to engage in debate. Every debate costs 30 ap and that is only possible use maps from your travel partner in both the Primary and Support Decks. Debates will reward you with materials for increasing card skills for your partner. Complete all three debates quickly to start the timer for your next destination.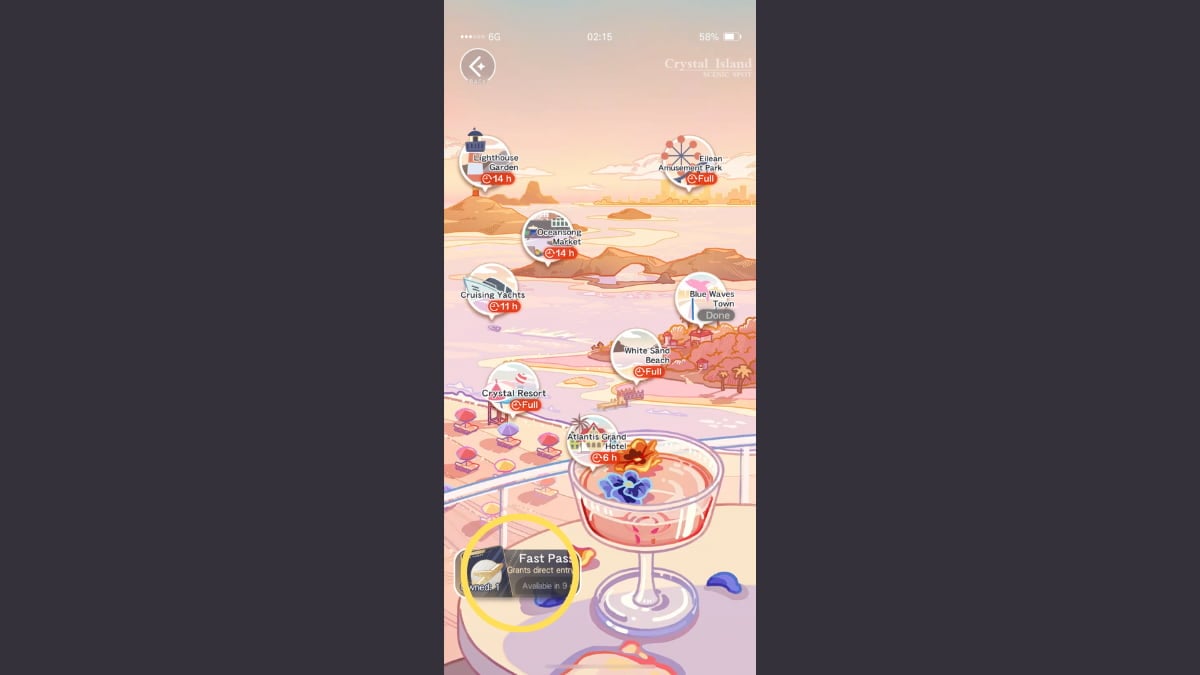 After completing a scenic spot, the shortest waiting time is to move on to the next one six o'clock. You can one Fast pass to bypass the waiting time, but you won't get one for free until you finish the tutorial. Additional Fast Passes can be purchased from February 14. The itinerary ends after all the scenic spots are completed.
Rewards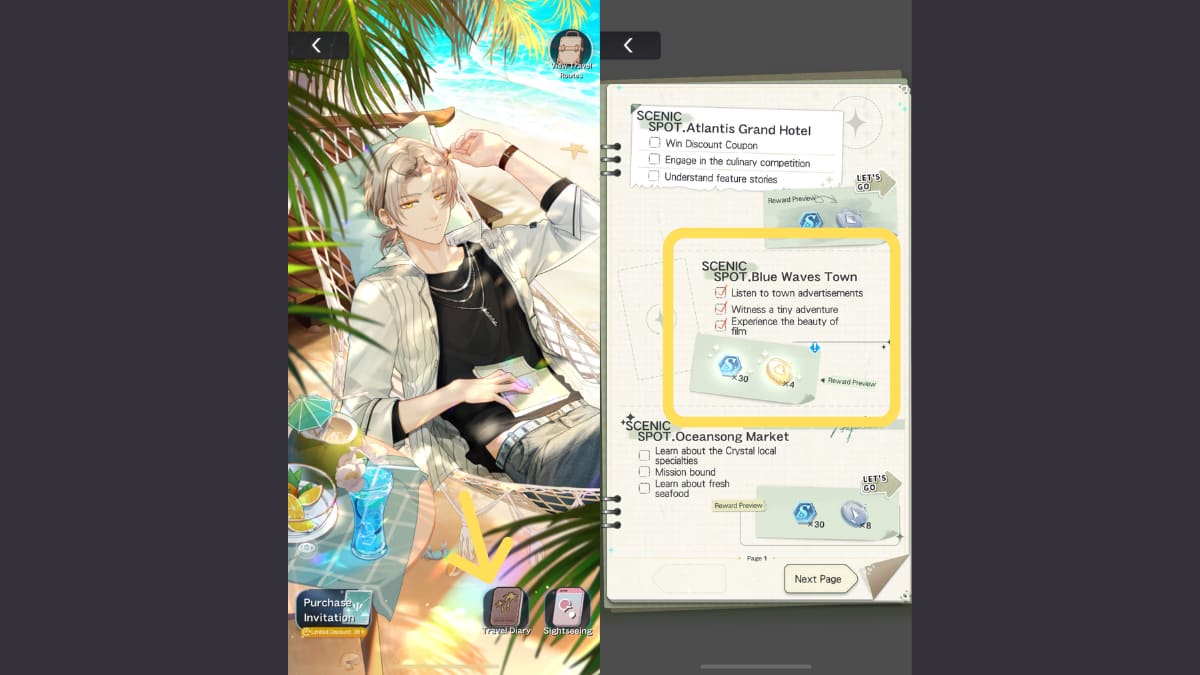 Click the Travel diary at the bottom right of the event page and claim rewards for the scenic spots you've completed. There are several pages in the Travel Diary, so browse through them to find the rewards you're looking for.
After completing an itinerary, you will be rewarded with the event R card of the male protagonist: Vyn "Bright Flame" or Marius "Flower Fragrance." Completing both routes will reward you with the limited "Full of Emotions" badge.
Also, don't forget to play the new main story episode. Check out our Tears of Themis Episode 8 – Bloom of Sorrow Investigation and Trial walkthrough here on Pro Game Guides.